Hello!! Have you noticed the beautiful new look to my blog?! Over the weekend, my blog had a complete makeover from Simply Designs. I love it!! I hope it is easier for you to read and navigate.
Also, my email updates will be changing. Instead of receiving an email every time I post, I will send out 1 weekly email on Fridays. It will be like a newsletter that includes the posts from the week. This will start tomorrow! So, you won't receive an email about my new posts starting tomorrow, but you will get a newsletter on Friday. Of course, you can stay up to date on Facebook, Twitter, Google+, Bloglovin'  or just stop by as much as you want!
If you want to subscribe to these weekly email updates, just type in your email address in the grey box at the top of the screen. Anyway, let's move on…
Have you heard of or used a light box? I've seen these all over blogs and Pinterest, but had never made one myself. I have wanted to make one for a while, so when I thought of this pumpkin decorating idea, I decided to try it out.
To make it, I took a clear storage box
and filled it with clear Christmas lights. Then I covered the top with white tissue paper and taped it down on the sides. (The tissue paper helped disperse and soften the light.) I think it looks beautiful when it glows in the dark
Then I printed this pumpkin on cardstock paper and cut it out. I also cut out accessories and shapes out of felt. I used a few googly eyes and glued on stars on the pink hat.
When it was dark out, I invited Troy to play with the light box.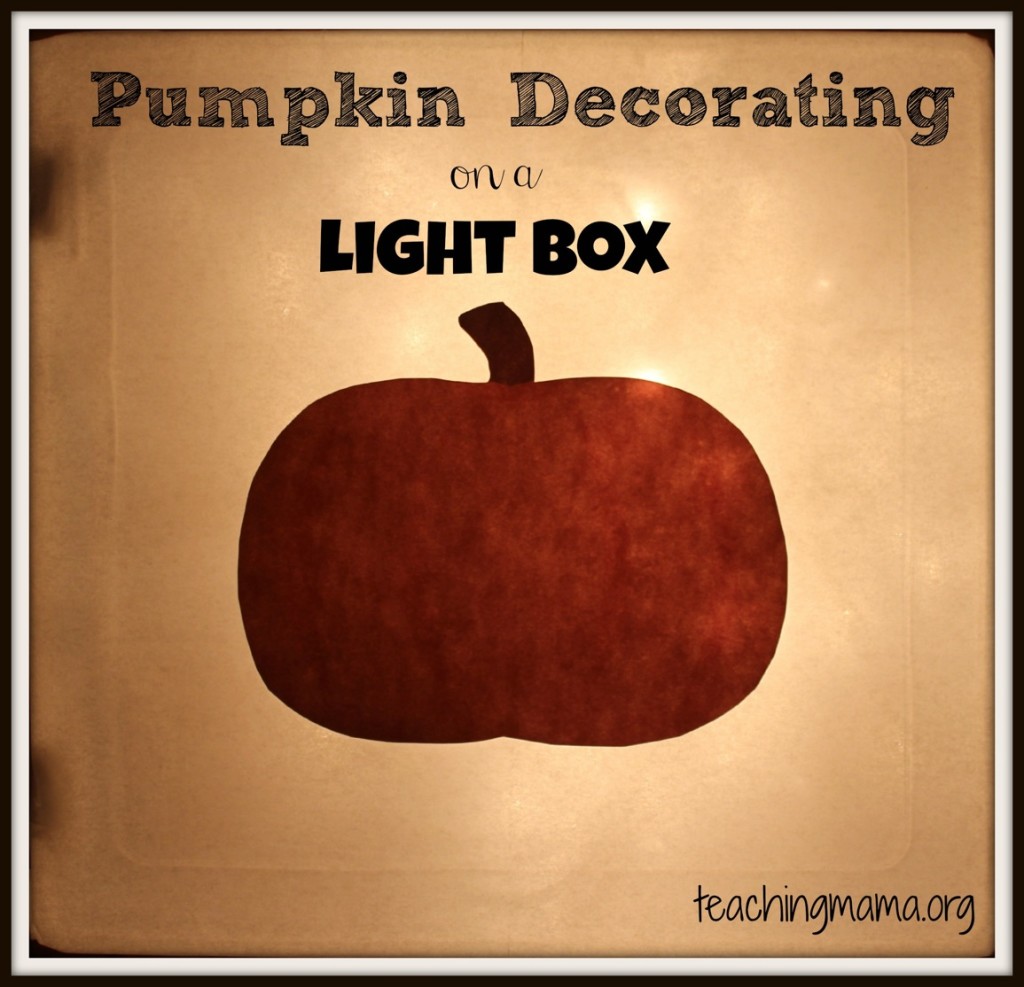 I showed him all the accessories and showed him how to put them on the pumpkin. He had a BALL decorating!!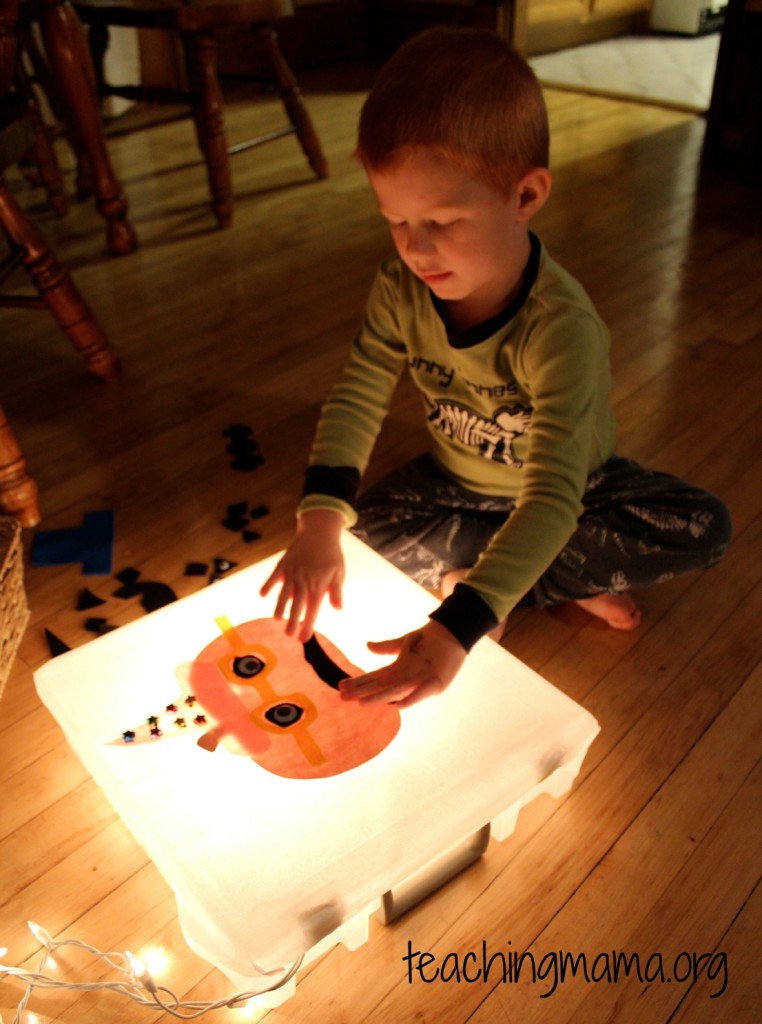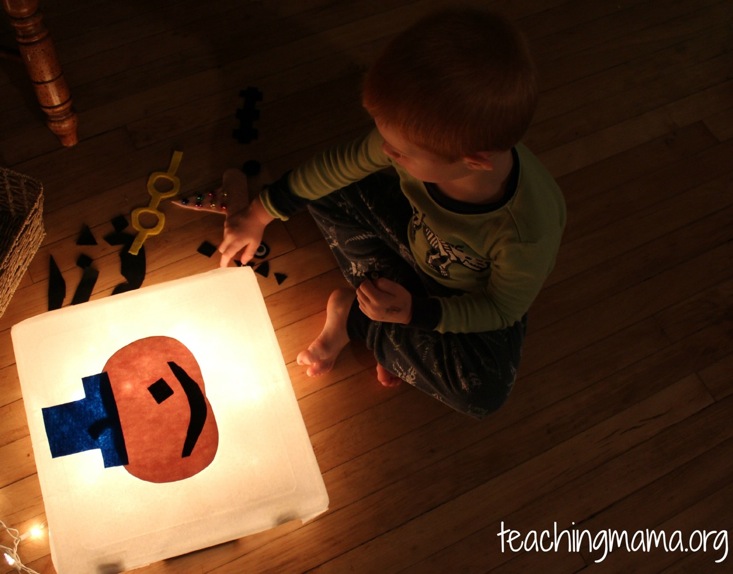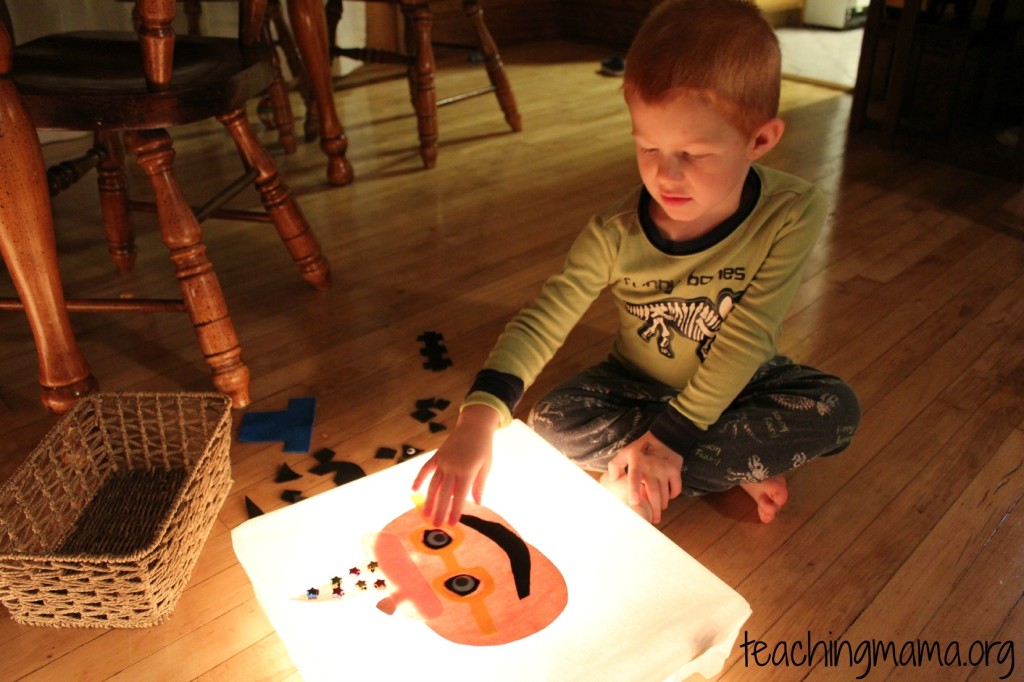 Here are some of our decorated pumpkins!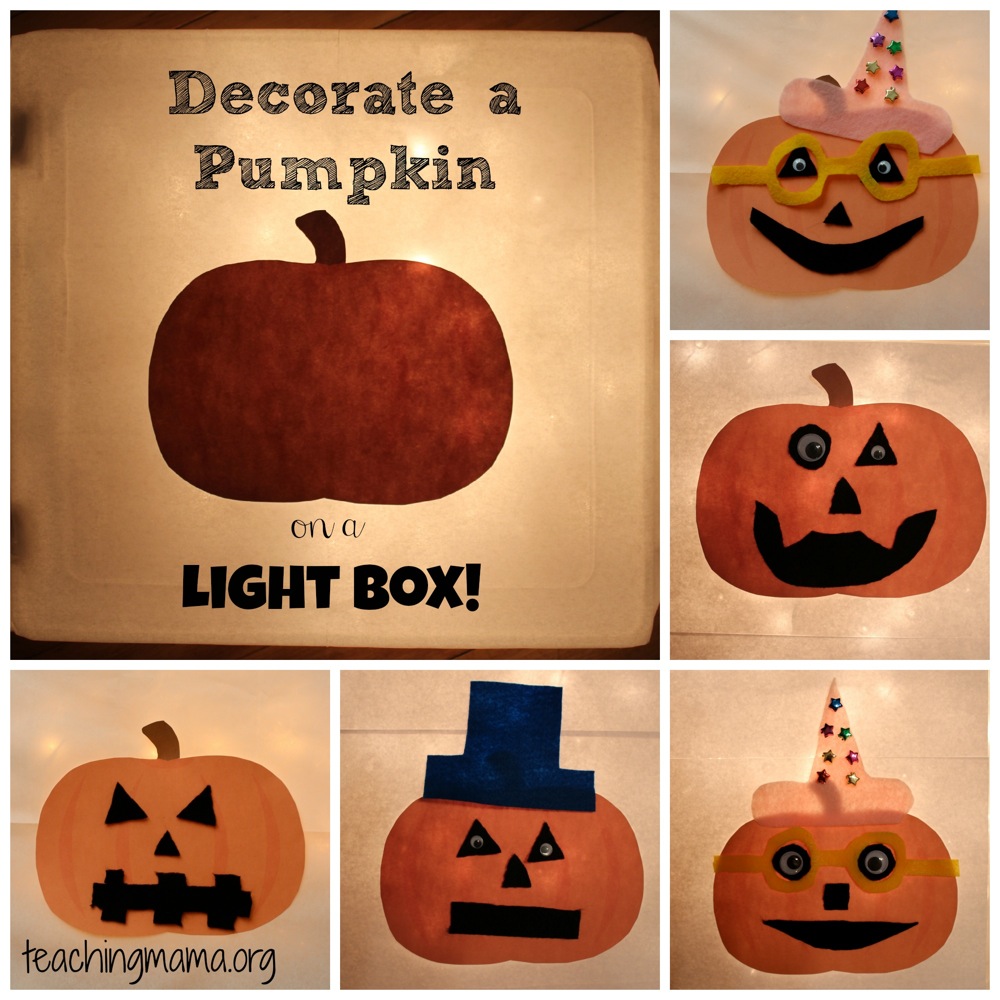 It was a very fun activity! I can't wait to use a light box more often. Hope you'll try it out!